Thrive
Under NDA. Helping Thrive to find opportunities for innovation.
Strategy - Thrive
Context
Project Brief Thrive Foundation for Youth is a client of my employer Collective Invention. Thrive is looking for opportunities to innovate in the field of Youth Development.
We helped them doing contextual inquiries type interviews of part of the grantees they help. We were in charged of looking at the organization and leadership.
Take aways I can talk about • Non-profits work as any other business but their business model adapts to serve the youth. • The leadership's character and way of doing things will impact how the rest of the organization behaves and total outcome. He or She must be charismatic, committed and strategic.
Other Details
Results • We helped Thrive find patterns, best practices and opportunities to help their Grantees find strategies to tackle their issues. Timeline Spring to Summer 2015
Role Qualitative Researcher and Visual Designer Team • Fiona Hovenden, CEO at Collective Invention
• Patrick Lee, Lead Researcher at Collective Invention
• Cynthia Benjamin, Director of Design and Innovation at Thrive Foundation for Youth
Report
Feedback for the Grantees
We delivered a document for the Grantees where we explained what were the most promising practices each of them had to offer to other Grantees.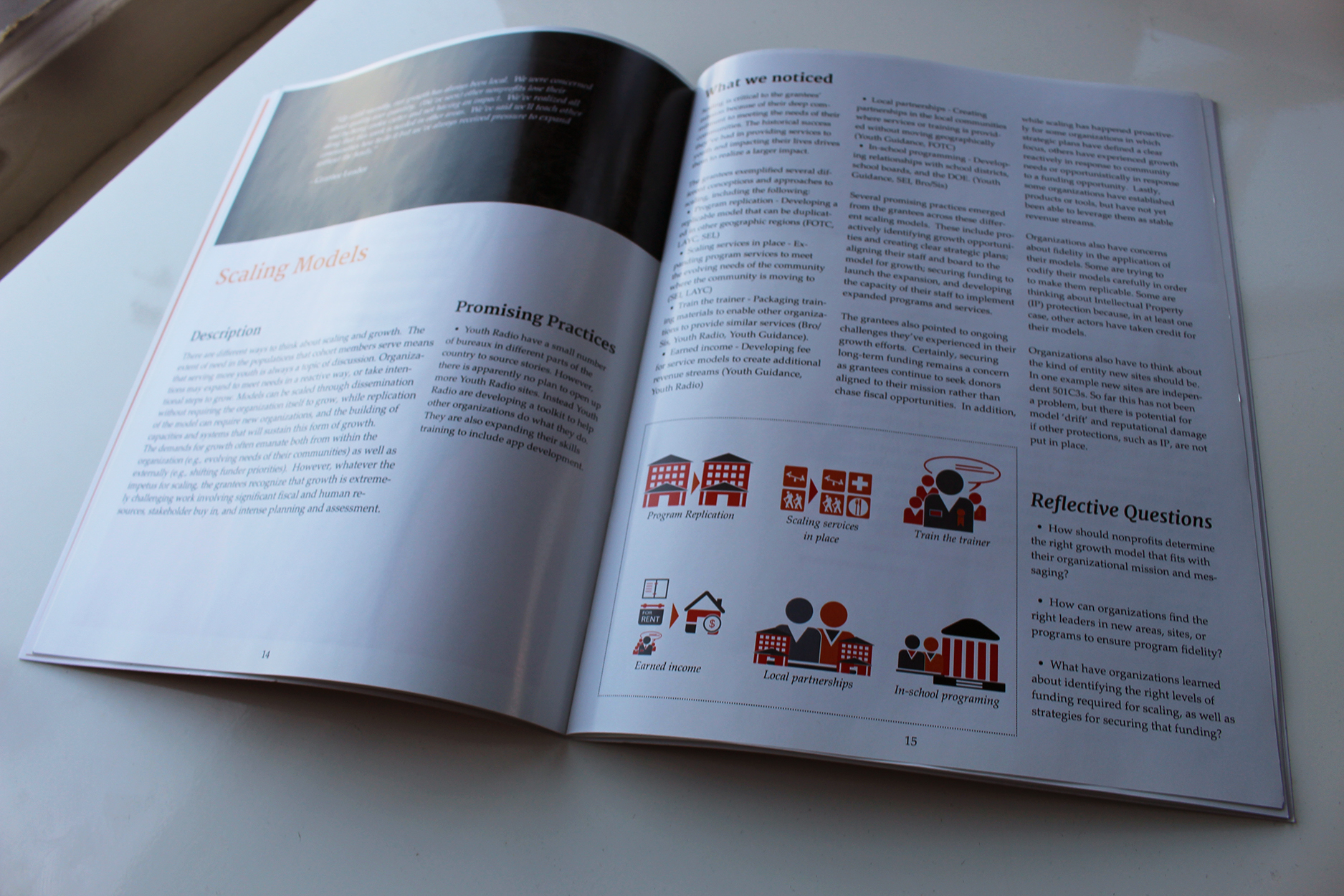 Strategic Recommendations
We delivered a second document for Thrive where we suggested strategies to help the Grantees achieve their full potential as organization.